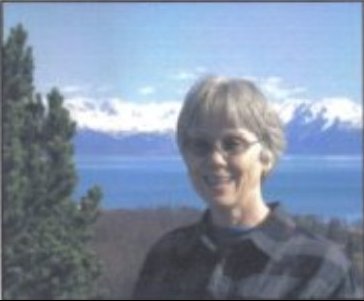 Art has always been a passion. I began as an art major at Colorado State University but turned to the more "practical" field of business. In 1968 I earned my bachelor's degree in business administration.
During my 30-year business career, I took as many art classes as I could manage. Watercolor was introduced to me by Halibut Cove artist,Diana Tillion,through two semesters at the University of Alaska, and I loved it. Other workshops I've attended were taught by Ray Troll, Maxine Masterfield, Christine Fortner, Karen Austin, Don Kohlstad, Gael Baxley Murakami, Stan Miller, Sherry Greer, and Paula Dickey.
Having lived in Alaska since 1976, I'm surrounded by inspiring scenery. My favorite subjects are nature's wild landscapes. Capturing their magnificent beauty on paper is a challenge that keeps me striving to improve.
Donna Martin